Participants Voice
2017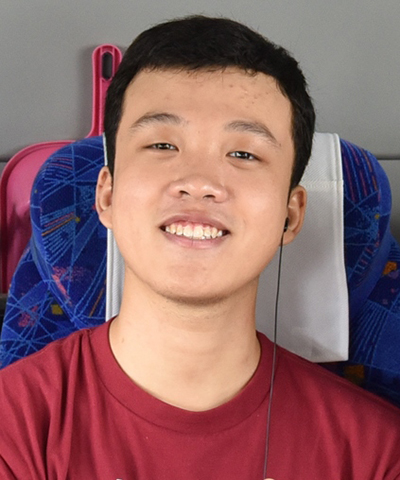 Yi Chen
Home Institute:
Michigan State University
Hi, I am Yi Chen from Michigan State University. I joined the Waseda Summer Session 2017 and I am glad to share some of my experiences.
Since it was first time to come to Japan, I was somehow nervous at first. But after a month of life in Tokyo, I found that it's unnecessary to worry too much in here; I never worry about safety or communication with local residences, since Tokyo is very safe and most of Japanese are kind and helpful.
In Waseda campus, I saw many awesome events and funny things, which are different from that in the US. Most of Waseda students were kind and polite; even some of them was not good at English, they were still patient to answer my questions. It was very cool to make some friends of Waseda regular students, since they are not the "nerd" students in Japan.
The events held by ICC and Student Interns were very funny to explore Japanese life and culture; my favorite event was Asakusa Scavenger Hunts, since it provided me a chance to know more about Japanese traditional culture. The only thing I had got a trouble with was the life costs in Tokyo. Many necessary costs, like transportation fees and foods, were more expensive than in the US or in my home country China.
The classes I picked for Summer Session is Sociology I, Politics I and Japanese II. Three classes all gave me different and helpful experiences.
In Sociology I, Professor Ota taught students many about Japanese society and led students to discuss hot topics in modern Japanese society. It was a very useful class for students to break many stereotypes of Japan.
The Politics I by Professor Dabney was a very challengeable class. The class schedule was tight; we were not able to have a time for break a lot during the classes, since the information and knowledge of it was highly concentrated. However, I think I learn most from this class even though it was tough for me. We took a trip to the National Diet, finished a long paper for the class, and took 2 exams in a month; the tasks and schedule of Politics were not something easy to get, but thanks for them, I challenge myself and improved my ability of dealing big projects in short time.
The Japanese class was very interesting while provided great helping for students to improve their Japanese. The course materials were valuable for students to explore their ability; teachers of the class were good at teaching while they were patient to explain basically every question about Japanese.
I think Waseda Summer Session gave me a unique experience and a period of awesome memory. But the most valuable thing I got from Waseda, was the chance to explore the world. In the Session there were people from all over the world: Singapore, Korea, Philippine, Italy, France, England, Pakistan… I could not really name all the countries because there were so many students from so many different countries. It was an excellent chance to make friends of people who have different backgrounds with you. Such chance definitely extend my cultural acknowledge and make some true friendship.