Participants Voice
2017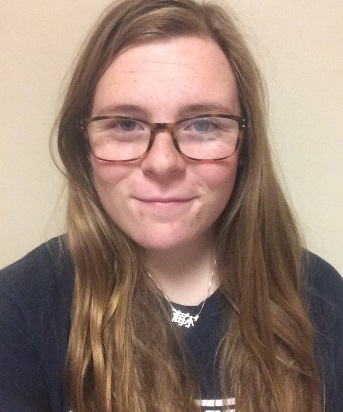 Hailey Hansen
Home Institute:
University of Mississippi
For as long as I can remember, I've been interested in Japan and the Japanese culture, so I was thrilled to get the chance to travel and spend an entire month in Tokyo. Although America is pretty diverse, there's something exciting about the thought of traveling to the other side of the world to see a different way of life.
My hometown has a population of only 26,000 residents, so I had a hard time picturing what over 350 times more people would look like. Nothing could prepare me for the first day traveling to campus. I stayed in Tokiwadai, so it takes about 40 minutes to get to the Waseda campus. The sheer number of people crammed into the train cars was astonishing. I expected to feel out of place among the crowds, but I found myself to be very comfortable walking through the streets of Tokyo with thousands of other people doing the same.
I took History I, Culture I, and Japanese I. History I focused on contemporary Japan, so we talked a lot about the current political situation with Emperor Akihito, as well as the increasingly aging population Japan is facing. Culture I had a broad range of topics because Japanese society is so beautifully complex. We discussed a brief history of Japan as well as topics like family dynamics and education and how they have changed over time. Japanese I was arguably the most difficult class out of the three that I took, but that was to be expected because learning a new language is no easy task. We were able to apply things we learned in class directly to the things we were doing in our everyday lives in Tokyo. Each class was difficult in its own way; however, we still had time to get out and explore. I even got to go to Roppongi, Tsukiji Market, and Akihabara for a class trip. In Roppongi, we went to the headquarters of DMM.com to meet one of the directors and tour the office. When we went to the Tsukiji Fish Market, we got there early enough to have the freshest sushi in Japan for breakfast. In Akihabara, we learned about the history of the district. Our class trips were not only fun and exciting, but they were also educational. In addition to the class trips, we also had guest speakers join our History I class to talk about their particular field of expertise, which helped us to better understand what society was like in Japan today.
Perhaps the most exciting trip I was able to take was with our Culture I class. We traveled to Oshu area in Iwate prefecture and stayed for an entire weekend. We met as a group in the early afternoon and traveled to Oshu via bullet train "Shinkansen". Immediately upon arriving at the Mizusawa-Esashi station, we were met by our guide Mr. Daigo Fujinami. We loaded up in taxis and traveled to City Hall to meet the mayor and our host families.
Now, I know that every homestay, no matter what country you are in, is a special and unique experience. However, my homestay was truly extraordinary because I was paired with our guide Daigo. Daigo is a Buddhist monk, and his mother is the High Priestess of their temple, Kokuseki-ji. So I lived in a temple that is nearly 1,300 years old with Daigo, his wife, two sons, and both his parents. We ate our meals together, visited several other historic temples, and we even made a trip to Geibikei Gorge.
I honestly enjoyed every moment I was able to spend with my host family, and I look forward to keeping in touch with them in the future.
The experiences I had at Waseda and in Tokyo blew away every expectation I had. By the end of the month, Tokyo really began to feel like home. I am so grateful to have been able to participate in the summer session, and I want to thank all the staff at Waseda for making our transition into Japanese life as smooth as possible. This truly was a rewarding experience, and I can't wait to return to Japan someday and continue learning and exploring.