Participants Voice
2018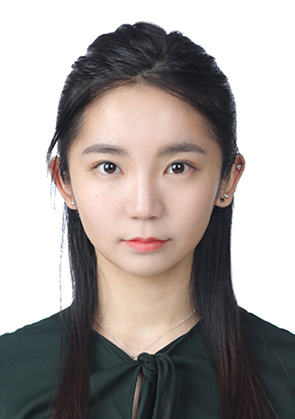 JUN, Rih Hae
Home Institute:
Johns Hopkins University
Since a young age, I have lived in numerous countries and have thus been exposed to the culture and way of life each had to offer. I was born in Japan but moved abroad at a young age. I had since then always longed to return to Japan to re-immerse myself in its environment and reconnect with the culture I consider a part of my identity. By participating in the Waseda Summer Session, I was able to have the opportunity to not only engage in intellectually stimulating courses, but also partake in the unique experiences Tokyo had to offer, from rushing onto crowded trains on the way to school, to spending hours at karaoke with friends.
As a student who had previously only learned about American and European affairs, I took great interest in the Japanese History and Politics courses offered by the Waseda Summer Session. As an intended International Studies major, I believe in the importance of exposing oneself to diverse cultures in order to facilitate an accepting and open mind when approaching unfamiliar environments. By participating in the Summer Session, I aimed to not only learn about Japan's historical and political landscape while actually living in Tokyo, but also have thought-provoking discussions on various current affairs with students from different cultural backgrounds. I hoped to thus facilitate my personal development by interacting with them and discovering approaches and opinions previously unfamiliar to me.
I took two classes during the Summer Session, which were, 'The Contemporary History of Heisei Japan' taught by Professor Lim and 'Contemporary Japanese Politics' taught by Professor Dabney.
In Professor Lim's class, we examined how historical trends and developments have shaped the issues Japan faces today, such as the rapidly aging population. We also went on fieldtrips to the Edo Tokyo Museum and the Great Kanto Earthquake Memorial Museum, where we were able to gain a better understanding of the material covered in class through visual observations of photographs and artifacts.
The picture above depicts the model of a typical house from the Showa period. Being able to visually study such items provided a more detailed insight into the lifestyle some people would have led in such homes. Moreover, in Professor Lim's class, we each wrote a paper on Japan after 1945. It gave us an opportunity to delve into a topic of our choice as well as learn about the themes that interested our classmates. As a class, it was very intriguing to have class discussions on a whole variety of subjects, ranging from the educational reforms Japan has undergone since 1945, to the popularity of gyoza.
In Professor Dabney's Politics I course, we were able to gain a very comprehensive understanding of Japan's political institutions and how changes in such structures have played a role in shaping the state's political attitudes and outcomes. My favorite part of the course included a visit to the National Diet, as shown in the picture.
We also watched a documentary on the campaigning process of a candidate running under the Liberal Democratic Party. I felt that it was helpful to learn about Japan's history and its political system at the same time, as it was interesting to examine how the two have influenced each other in the past, and how they shape the political landscape today. Overall, I found it very rewarding to be able to study such subjects in an interactive environment that involved more than just lectures, and instead also included fieldtrips, class discussions, and presentations.
Personally, our trip to Nikko proved to be one of the highlights of the Summer Session. It was an opportunity for us to meet new people outside of our classrooms, whether it is when we were on our way to the hotel onsen in our yukata or while we were exploring Edo Wonderland.
Prior to arriving in Tokyo, I was unsure as to what I should expect of the month ahead, as although I was excited about making new friends and taking challenging and intellectually stimulating classes, I was also anxious about settling in a new environment with people I didn't know. However, the experiences I had during the month-long Summer Session were truly enriching and I could not think of a better way I could have spent my summer. I am truly grateful to have been able to participate in the program and would like to thank all the staff members of the Waseda community for all the help provided to us students, as well as the new friends I made for making my summer an unforgettable one.