Participants Voice
2019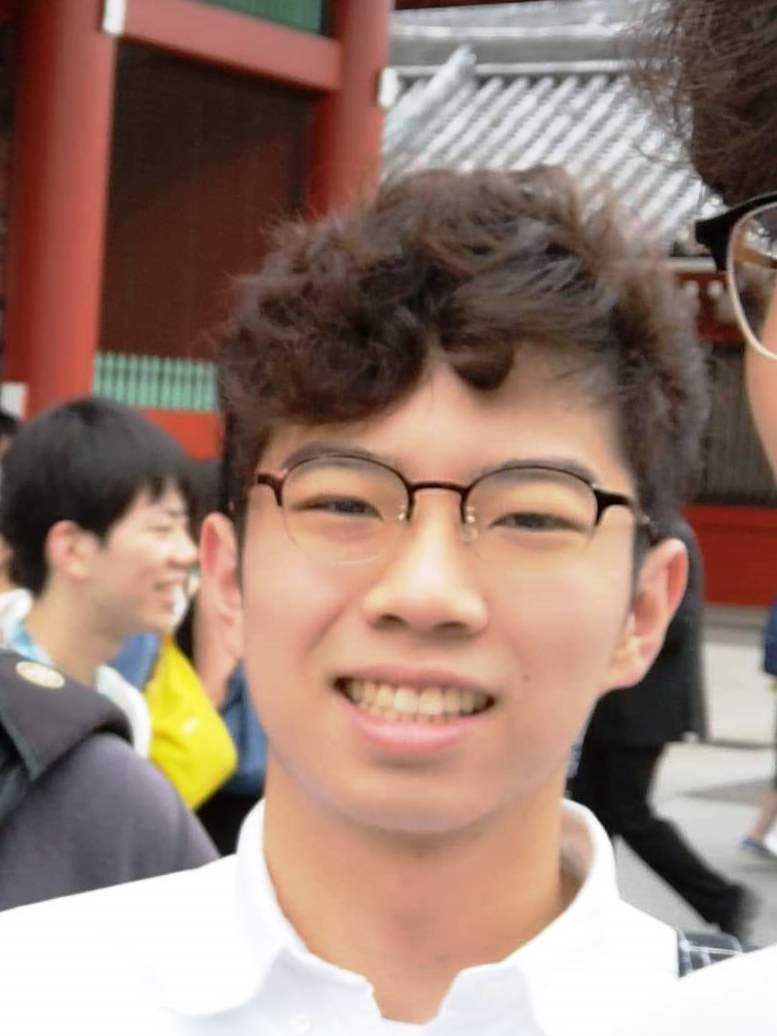 HUANG, Kevin
Home Institute:
The University of Sydney
In retrospect, my decision to study over summer at Waseda University in 2019 was perhaps the best decision I've made in my life to date.
Classes at Waseda
In the Waseda Summer Programme of 2019, we as students were allowed to take two classes from a varied range of options, as well as an optional Japanese language class. During my time at Waseda was perhaps the one and only time that I have felt genuinely excited to attend lectures at a university. My professors were sincerely enthusiastic about the topics that they taught, and in turn that enthusiasm was passed onto us as students. Again, during our in-class discussions, being able to hear the opinions and perspectives of the other students was always intriguing, as they drew upon what they'd learned in their home countries and from their past experiences.
Furthermore, the learning we partook in involved a much more hands-on approach than what I am used to at my home university – many of our classes were spent on field trips, where we could experience the topics of our classes in person. For example, in my Japanese culture classes, we paid visits to characteristic sites of Tokyo including Akihabara, Nakano Broadway, Tokyo National Museum, and a shrine. Being able to learn about the rich culture and history of Japan while being physically present at the sites of discussion was so much rewarding than learning about it from within the classroom.
Field Trips
During the first two weekends of the Summer Session, I was involved in two different field trips. During the first weekend, I was given the opportunity to stay as a homestay with a family in the Iwate Prefecture of Japan, organised by the professor of one of my classes. The contrast between the rural area in which we lived and the metropolis which comprises Tokyo was astounding. Rather than being surrounded by neon lights, countless people, sights, sounds, and smells, I was instead transported to a tranquil paradise bounded by lush green rice fields, mountains, and fog. The family I stayed with spoke enough English such that we could communicate easily, and they taught me much about the history and culture of their town, as well as much about their religions and the stories associated with the many nearby temples and shrines.
During the second weekend, all the students which were participating in the Waseda Summer Programme went on a field trip to Nikko, an area famous for its historical significance. We stayed as a group in a large onsen ryokan – a hotel which contained hot springs within. During our stay, we were all provided with matching yukatas – traditional Japanese casual attire for bathing. The trip was truly an unforgettable cultural experience – the traditional aesthetic which permeated the entire area, the soothing experience of the hot springs, the mouth-watering spread of Japanese cuisine that greeted us at dinnertime, and the awe-inspiring temples and sights that will perhaps be imprinted for an eternity in my memory. The entire weekend was meticulously planned by the organisers of the programme, and the dedication and care which they put into the Summer Session as a whole is what truly sets it apart from other such experiences.
Living in Tokyo
Perhaps the main reason I decided to attend the Waseda Summer Programme, however, was due to its location in the heart of Tokyo, the most populated metropolis in the world. I was born and raised in Auckland, New Zealand – a (relatively) small city in a corner of the world, fairly isolated from global politics, and always quiet and stagnant. Hence, I've always wanted to experience what living in a large city is like. Tokyo did not disappoint.
By a simple sensual comparison, Tokyo is incredibly different from my home city. In central Tokyo City, tall silvery skyscrapers reached into the heavens on all sides, making one feel small and insignificant in comparison, caged in on all sides. In the more lively districts such as Shibuya and Shinjuku, neon lights and large bold banners lined the streets, as stores displayed their merchandise through polished windows. Salespeople crowded the streets, shouting their advertisements through megaphones or handing out pamphlets to individuals. The wafting scents of street food permeated the air. Sounds of chatter, traffic, advertisement, and footsteps merged to form a background noise which, no matter how you heard it, would make you realise that you are surrounded by countless others.
That is what I would call a city.
Honestly, my time in Japan has truly opened my eyes to what our world is like. During my childhood, I had always thought of 'home' as being New Zealand, my own small country in my corner of the world. Now, I've realised that 'home' means so much more. We are all the same – all a part of mankind, separated only by our own construct. This world has no borders.
Student Interns
The student interns who were involved with the Waseda Summer Programme were a huge part of the experience for us. After all, we were all foreigners, with little knowledge of the inner workings of the city which we were in. Yet, the student interns had the patience to show us around, and they took time out of their schedules to spend with us so that we could make the most out of our time in Tokyo. They took us to their favourite ramen shops, the secret izakayas that few others know about, and embarrassed us by showing us how to properly sing Japanese songs at karaoke. When we were stuck on our Japanese homework, they would be there to help us. When we needed someone to practice our conversational skills with, they were there for us. When we got bored or lonely, they were there for us. They were always there for us.
Final Words
Writing this article has been tough, and I've spent a lot longer doing so than I thought I would. Each and every time I opened up the document and began to reflect on the experience, it brought up so many beautiful memories that my heart aches knowing it's all over. The best month of my life, all finished.
I'm meant to talk about what I've learned throughout my experience, but I've done plenty of that already. However, I'll add one last thing to that list – I learned how hard it is to say goodbye, to let the past go. I cried on the last day of the session, and many others did too – and I say so without any trace of shame. As I said goodbye to the friends I met over the month, many of whom I'll likely never see again, my emotions were boiling, overflowing. It was like I just had the most beautiful dream of my life, yet I was finally waking up. At the same time, I had never felt more alive, more appreciative of being alive, and more optimistic about tomorrow.
The Waseda Summer Session made me realise how amazing life can be.