Courses
Faculty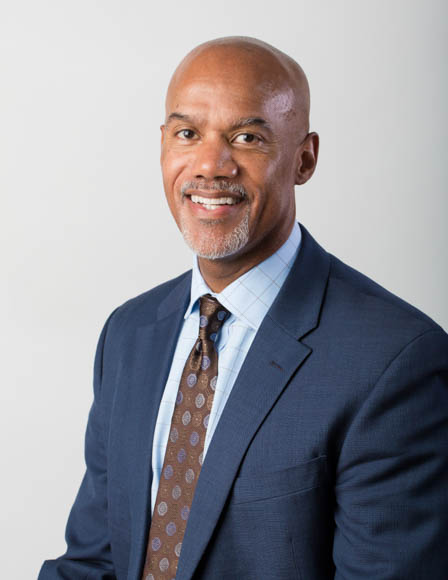 Dyron DABNEY

PROFESSOR
Political Science Department
The Institute for Education on Japan
Earlham College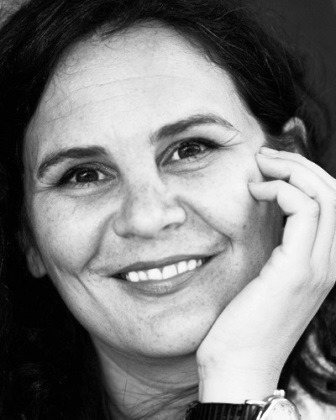 Parissa HAGHIRIAN

PROFESSOR
Faculty of Liberal Arts
Sophia University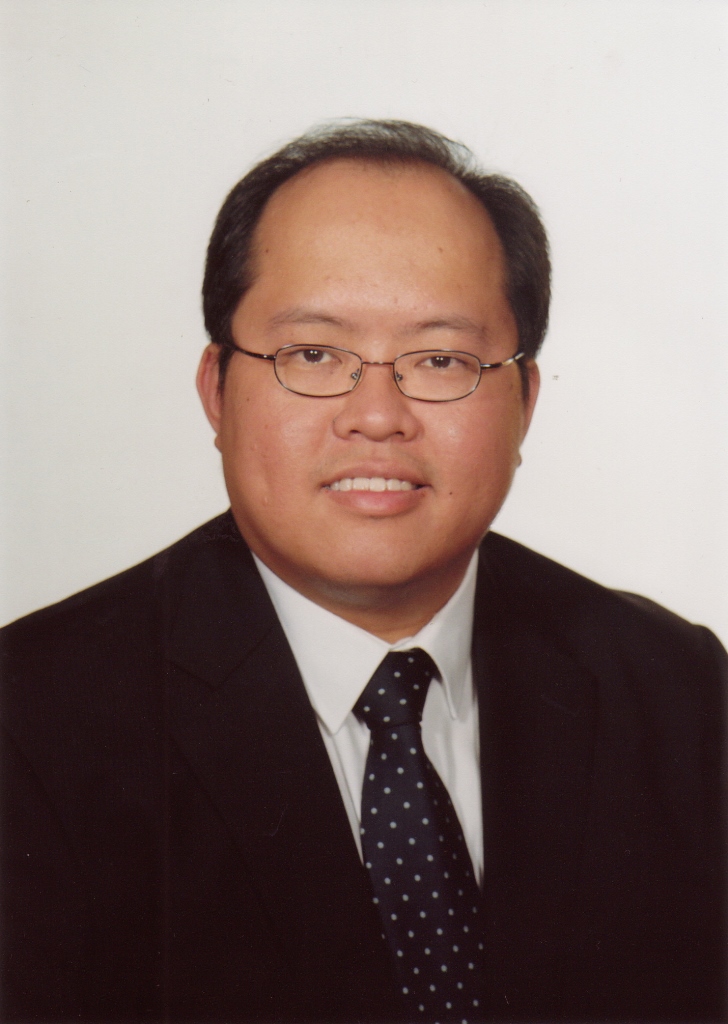 Tai Wei LIM

PROFESSOR
Senior Lecturer SIM University and Research Fellow Adj East Asian Institute
National University of Singapore
John Willis TRAPHAGAN

PROFESSOR
Department of Religious Studies and Program in Human Dimensions of Organizations
University of Texas at Austin
Kealoha Lee WIDDOWS

PROFESSOR
Department of Economics
Wabash College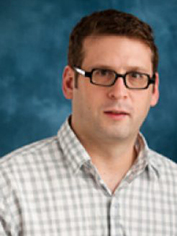 Jonathan ZWICKER

PROFESSOR
Department of East Asian Language and Cultures
University of California, Berkeley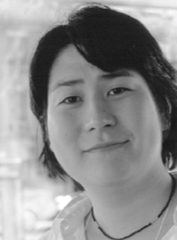 Karen NAKAMURA

PROFESSOR
Department of Anthropology
University of California, Berkeley
Shukuko KOYAMA

ASSOCIATE PROFESSOR
Center for International Education
Waseda University
Courses Description
Business I
Japanese Business and Management
Prof. Parissa HAGHIRIAN
This introduction course presents Japan as a place of business and provides an overview on the main aspects of Japanese management. It discusses Japanese social and cultural concepts which form the base of the J-Firm and describes the Japanese business environment and consumer markets. Major points of discussion are production management, distribution, human resource, strategy and knowledge management within Japanese corporations. Students will investigate the topic in form of interactive discussions, case studies, a field project and a company visit.
Business II
Case Studies in Japanese Marketing and Management
Prof. Parissa HAGHIRIAN
This course focuses on strategic management of Japanese corporations and helps students develop strategic thinking in a Japanese market context. Students will learn about the particularities of the Japanese market by developing solutions for case studies of Japanese Fortune 500 companies. They will analyze firms, learn to deal with complex business situations in an international setting and can so train their analytical and sharpen their written and oral presentation competencies. Utilizing a teaching approach that mixes cases, class discussions and group workshops, students will learn key concepts and tools used in solving marketing and management problems of multinational Japanese corporations.
Culture I
Japanese Culture and Society
Prof. John Willis TRAPHAGAN
This course is intended as an introduction to the diversity of culture and lifestyles that exist in Japan. We briefly explore the concept of culture used in anthropology and then move to an application of that concept to the Japanese context. Our aim will be to develop a general understanding of the complexities of the Japanese experience by looking at elements such as kinship and family, internal migration and immigration, political organization, gender, aging and death, education, ethnicity, and identity. One significant aim of the course is to develop a deep understanding of the dramatic demographic change Japan is experiencing and how this is influencing life in rural (and urban) parts of the country. We will combine readings, lectures and critical discussion to think about ways in which the Japanese inhabit and contest cultural frames.
Culture II
Tourism and Japanese Culture
Prof. John Willis TRAPHAGAN
Tourism is one of the fastest growing industries internationally—one that often forms a key element in building local economies and expressing local and national cultural identities. Tourism also represents a complex cultural, economic, and political phenomenon that can have significant impacts on local communities and the environment. In this course we examine some of the anthropological approaches to studying tourism as it relates to Japan. We will explore the culture of tourism in Japan, attempts by local communities to develop tourist industries, and the role of religious sites as primary targets of tourist activities. There will be field trips to important tourist sites in Tokyo, including Yasukuni Shrine, and there may also be an opportunity for students to join a weekend trip to rural Japan, where we will explore a community developing a heritage tourism site.
Culture III
Japanese Popular Culture: Globalization, Cultural production / Consumption and Creative Ecology
Prof. Tai Wei LIM
This course is centered round an interdisciplinary area studies (specifically Japanese studies) approach to studying Japanese popular culture. It is divided into three main sections. For its conceptual and theoretical approach, the Japanese studies course employs area studies perspectives in ethnography, globalization studies, historical perspectives and cultural studies to examine the subject matter. In examining the ideas of globalization, the course critically looks at the ethnography and ecology of creative production. In terms of mechanisms of dissemination, it then examines how globalization facilitated the popularity and proliferation of Japanese ACG (Anime, Comics, Games) products.
Economics I
Encountering Tokyo: A Look at the History, Business, Politics, and Economics of the World's Most Fascinating City
Prof. Kealoha Lee WIDDOWS
The primary text for this course is the great city of Tokyo. Largely burned to the ground in World War II, Tokyo rose from the ashes to become the largest metropolitan economy in the world and a global epicenter for finance, business, media, technology, and pop culture. Through a series of readings, moderated discussions, as well as class travel and field work to actively engage sites and institutions around the city of Tokyo, we will interrogate Tokyo's recent history, current economic and political challenges, and the lifestyle of its residents through a multi-disciplinary lens.
Students who complete this course will have a broad understanding of Abenomics including its potential effect on the everyday lives of Tokyo residents; the recent history and complexity of Japanese politics and the prospect for policy reform; aspects of the daily lives of Tokyoites including transportation, food, and work; and the challenges of Japan's aging population.
Economics II
The Changing Face of Japanese Retailing
Prof. Kealoha Lee WIDDOWS
Though long regarded as traditional or even backward by outsiders, Japanese retailing has demonstrated a remarkable ability to adapt to changes in the competitive landscape, consumer behavior, and internationalization during the so called "lost decades". This course will introduce you to the many facets of Japanese retailing, from the opulent department stores to "combinis" to tiny mom-and-pop operations. We will investigate changes in the structure of the retail sector through lectures, class trips, readings, case study discussions on Uniqlo and 7-11, as well as individual fieldwork. A final group project will allow students the opportunity to apply creatively what they have learned to an aspect of Japanese retailing of particular interest.
Students who complete the course will have a broad understanding of the evolution of the retail sector and distribution network in Japan, as well as specific knowledge about retail trends and strategies for success in a deflationary environment and a changing global competitive landscape.
History I
The Contemporary History of Heisei Japan - An Area Studies Approach in Examining Historical Transitions in Postwar and Contemporary Japan
Prof. Tai Wei LIM
This course introduces class participants to selected issues and developments in contemporary Japan. It studies the crucial debates, challenges and trends that have shaped Japanese history, including developmental history, natural disaster recovery, environmental perspectives, demographics, culture and society. It does not pretend to be comprehensive but utilizes these selected issues to motivate class participants to analyze critically contemporary Japan from eclectic perspectives. Two focused cases studies, the Great East Japan Earthquake recovery as well as the demographic transition in Japan, will be discussed in the course. Embedded in the course are fieldtrips and video presentation for the experiential learning experience.
Literature and Art I
Tokyo on Page and Screen
Prof. Jonathan ZWICKER
This course will explore depictions of Tokyo in major literary and cinematic works from twentieth-century Japan. We will examine films by directors including Mizoguchi Kenji, Ozu Yasujirō, and Kurosawa Akira, and fiction by writers including Higuchi Ichiyō, Natsume Sōseki, Tanizaki Jun'ichirō, and Dazai Osamu. Themes will include the changing nature of the city, how the experience of urban space shaped narrative techniques in fiction and film across the twentieth century, and how the experience of the city changes our own reading and viewing of the works.
# Students are required to obtain the textbooks for this course. Please refer textbook section in the syllabus.
Literature and Art II
Murakami Haruki and Miyazaki Hayao: the Politics of Japanese Culture from the Bubble to the Present
Prof. Jonathan ZWICKER
This course will examine the works of the novelist Murakami Haruki and the animator Miyazaki Hayao within the context of contemporary Japanese aesthetics and history. Both Murakami and Miyazaki debuted in 1979 and their work has very much defined Japan's cultural experience from the tail end of the Era of High Growth Economics through the Bubble Era, the Lost Decade, and into the twenty‐first century. Students will explore the works of these two figures in the context of the history of Japanese literature and film and its relation to larger political, social, and cultural trends of Japan from the 1980s to the present.
# Students are required to obtain the textbooks for this course. Please refer textbook section in the syllabus.
Literature and Art III
Japan Between the Quakes: a Cultural History of the City, 1855-1923 (*Advanced Japanese Study)
Prof. Jonathan ZWICKER
This course introduces students to advanced study in the Japanese humanities by looking at the transformation of Tokyo over the course of the late nineteenth and early twentieth centuries. This will be a project-based course that helps students understand what graduate work in fields like Japanese history, literature, and cultural studies is like. We will have a group of shared readings and will also focus on both group and individual projects that combine historical research on the city using primary sources in Japanese with experiential-learning components based on fieldwork in the area around Asakusa.
# Students should have an advanced reading skill of Japanese and some background in Japanese humanities.
〈Required fluency in Japanese〉
Students should be able to read and understand the following passage with the aid of a dictionary to participate in this class.
現代の地図は北が上になっているのが普通だが、江戸の地図の場合、西が上になっているものがたいへん多かった。〈略〉西を上とする習慣は、江戸の地形とおおいに関係があった。江戸は東が低地で、西に進むにつれて高くなる地形になっており、全体を大きく眺め渡す視点に立つと、西を上にした地図の方が分かりやすかったのである。
-- 安藤優一郎『古地図のひみつ』より--
Politics I
Contemporary Japanese Politics
Prof. Dyron DABNEY
As a leading democracy (the oldest in East Asia) and a G7 nation (#3 in the world), Japan, arguably should be positioned at, or near "center stage" of global politics. Yet, Japan has remained "offstage;" a politically comfortable space, until more recent postwar decades. Thus, Japanese domestic politics remains wholly unfamiliar to occasional spectators of world politics. This course makes the unfamiliar politics of Japan, familiar. It begins with a historical reflection of Japan's immediate postwar period. It then continues with a "deep dive" into the contemporary political structure of Japan, inclusive of a critical overview of Japan's political institutions, namely Japan's National Diet, the Office of the Prime Minister and political parties. Within this context of the political institutions, this course surveys Japanese political culture and society, national electoral politics, Japanese public opinion, voter behavior and public policy.
Individuals enrolled in this course will develop a deeper appreciation for Japan's political institutions that shape political attitudes and political outcomes. By the completion of the course, students will have a comprehensive understanding of contemporary politics in Japan and a stronger appreciation of contemporary domestic socio-political issues of Japan.
Important notes: This course includes several local field trips
It is important to stay abreast of the day-to-day social, economic and political events in Japan available through any number of media sources. To that end, discussions about current political events will take regularly in class.
Politics II
Global Issues and Political Controversies in Japan and Asia
Prof. Dyron DABNEY
This course is an introduction to the study of international relations within the context of Asia-Pacific politics and Japanese foreign policy. Past, present and emerging transnational and transregional issues will be examined by way of public policy action/inaction. This is an overview of international relations theory, political culture, political institutions and political regimes, especially democratic development, state-to-state and regional conflicts and cooperation, and national identity and nationalism.
The course is equal parts lecture and discussion. Critical to extracting the most out of this course is being informed about the day to day social, economic and political news stories in the Asia-Pacific region available through any number of media sources. To that end, regular in-class discussions on current political events in the Asia-Pacific region will serve to connect the dots to themes and concepts introduced in course. Supplementing in-class instruction will be tours of political and politicized sites, such as the Japan's National Diet and Yasukuni Shrine, to name a few.
Anthro/Sociology I
Disability and Japanese Society
Prof. Karen Nakamura
As it prepares for the Tokyo 2020 Olympics and Paralympics and beyond, Japanese society is focused on disability inclusion - making sure those with physical disabilities, intellectual disabilities, and psychiatric disabilities feel part of the social fabric. This comes after a century of activism by disability organizations in Japan and much fighting against entrenched attitudes. This course examines disability history, politics, and culture from the perspective of Critical Disability Studies an emerging intellectual field that critiques normative social categories of disability and diversity. This course is designed explicitly to be inclusive and welcoming of students with all forms of disability, whether disclosed or not.
*Students with disabilities are welcome at the Waseda Summer Session. Please let us know early on what accommodations you need to thrive in our program.
Interdisciplinary I
Interdisciplinary "Working in Japan: Myths, Realities, and Futures"
Associate Prof. Shukuko KOYAMA
Visiting Japan for a short stay is one thing. Living and working in Japan is another thing. This interdisciplinary course offers students an opportunity to bring in knowledge and experience gained from other Summer Session courses, and critically examine Japan as a place to live and work. Japan has been known for its hard-working culture, diligent and hardworking people, and strict work ethics. Since the burst of the bubble economy in the early 1990's followed by the 2008 financial crisis, however, a growing scepticism about the work-centric way of life has emerged. In addition, the drastic demographic change in Japan forces its people to shift their value system that has been centred around work. In order to maintain the size of the work force, the government has introduced new policies to increase the number of women, foreigners and other 'minority' people in the workplace. This policy development has brought various consequences, both positive and challenging ones, to people's daily lives, too. The course aims to offer students an opportunity to develop a deep understanding of challenges and prospects surrounding the work and lives of people in Japan. Through a series of readings, interviews, class discussions and field trips in Tokyo, students will discuss what kind of lifestyles can be envisaged in the post-economic growth era in Japan and elsewhere.
Japanese Language Courses
Either one of the following skill-based subject classes can be taken as optional during the Summer Session.
- Talk in Japanese I Syllabus
- Talk in Japanese II Syllabus
- Talk in Japanese III Syllabus
*The numbers after the subject names are associated with the Japanese proficiency level as follows.
*You will be assigned according to the result of the placement test.
Course Schedules
Please CLICK HERE to see the course schedules.
* Course schedule is subject to change.
* Some fieldworks are scheduled on Friday and weekends.
Credits
4 credits for 2 courses (Required)
Choose 2 courses out of 15 courses
1 credit for Japanese language course (Optional)
Grading Policies
The student's academic performance is assessed according to four different criteria: class participation, attendance, assignments and exams. Each professor, however, may prefer a different attendance policy, and in such case, students should follow the professor's guidelines. Generally, course performance is graded on the following 100-point scale:
| | |
| --- | --- |
| 90-100 | A+ |
| 80-89 | A |
| 70-79 | B |
| 60-69 | C |
| 0-59 | F |
Grading is professor's authority and privilege that the Summer Session office cannot interfere with.
Credit System and Transfer
Credit System
Students can earn 2 credits through 1 regular course. Each class is 90 minutes long and held 15 times. This means that it is necessary for students to attend each course for a total of 22.5 hours (1350 minutes (90×15)) to earn 2 credits.
Credit Transfer
Waseda University will issue an official academic transcript for the participants. We will send it to the designated address around the middle of September. Students who wish to transfer the Summer Session program credits are advised to consult with the appropriate academic authorities at their home institutions in advance, whether or not the home institutions are Waseda's exchange partners. The home institution's academic advisors decide whether a particular Waseda Summer Session course may be applied towards the major or elective requirement. Students usually refer to the uploaded syllabus on our Waseda Summer Session website to determine credit transferability to their home institution.
Extracurricular Activity
Field Trips
Summer Session students will take a trip with Waseda students to places of cultural and historic interest around Japan. Make new friends and learn more about Japan at the same time!
Themed fieldworks, ranging from half-day to longer periods, will also be organized for some classes by the faculty.
Student Interns' Event
Our Student Interns will organize some events for participants. You will learn more about Japan with them.
Visitor Sessions
Summer Session students will have opportunities to socialize with Waseda students over discussions on various topics.